A Case of Berlin's Edema after Fire Cracker Injury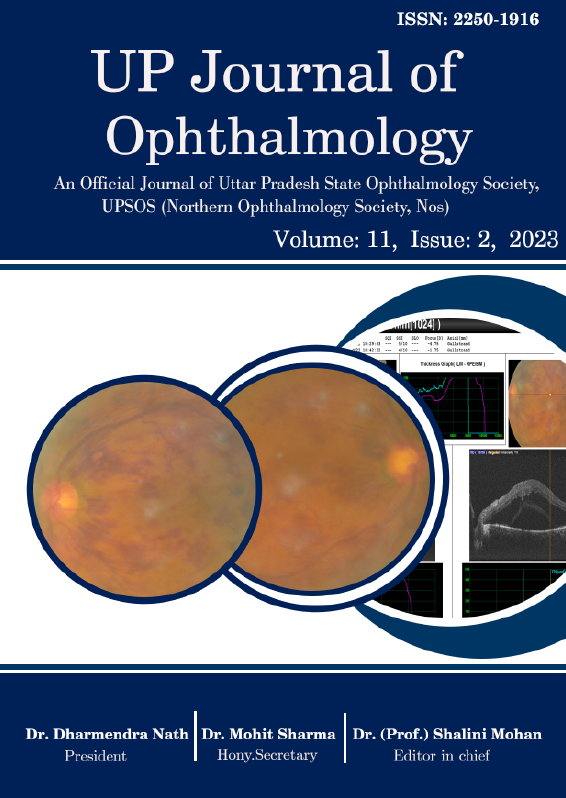 Downloads
License
Copyright (c) 2023 Dr Rahul Bakhda
This work is licensed under a Creative Commons Attribution-ShareAlike 4.0 International License.
© UPJO, 2023 Open Access This article is licensed under a Creative Commons Attribution 4.0 International License, which permits use, sharing, adaptation, distribution and reproduction in any medium or format, as long as you give appropriate credit to the original author(s) and the source, provide a link to the Creative Commons licence, and indicate if changes were made. The images or other third party material in this article are included in the article's Creative Commons licence, unless indicated otherwise in a credit line to the material. If material is not included in the article's Creative Commons licence and your intended use is not permitted by statutory regulation or exceeds the permitted use, you will need to obtain permission directly from the copyright holder. To view a copy of this licence, visit https://creativecommons.org/licenses/by-nc-sa/4.0/.
Abstract
A 22 year old medical student presented in ophthalmic out patient department with fire cracker injury. On examination, his
right eye anterior segment was normal, and there was corneal edema with mild congestion in the left eye. Fundus examination
revealed commotio retinae or Berlin's edema in left eye. Ultrasonography B scan was normal and OCT revealed Berlin's edema
with images of specific retinal layers affected by commotio retinae. The case report describes corneal edema and Berlin's edema
in detail. The case report also describes the importance of public awareness regarding the safe handling of firecrackers.
How to Cite
1.
Bakhda RN. A Case of Berlin's Edema after Fire Cracker Injury. UPJO [Internet]. 2023 Jul. 25 [cited 2023 Nov. 30];11(02):61-3. Available from: https://upjo.org/index.php/upjo/article/view/217
Downloads
Download data is not yet available.